My superpowers are understanding & empowering people, and creating flabbergasting visuals & content.
My dream? A world where people feel more connected to the people around them, themselves, as well as nature.
Combining those talents and dreams, I founded E-magined. With E-magined, I help social impact entrepeneurs reach their goals in a sustainable manner!
What can I do for your company?
I can help you attract the right clients and grow your business sustainably AND aligned with your purpose via:
branding and writing, including logo design, web design, content- and copywriting for websites, newsletters & social media, targeted at your audience,
mindset, content, & design coaching: I can help you (re)define your goals, improve your mindset, planning & communication, as well as teach you skills that will help you grow your business (design, writing, social media…).
"It was a pleasure to work with Chloë, she understood from the beginning the goal of the project and she was highly committed to it. I totally recommend her to those who are looking for a professional copywriter."
"Chloë has designed a number of brochures, a logo, flyers, social media images and infographics for Join For Water. She is very good at meeting deadlines & designing beautiful graphic materials for any target audience."
"Sinds Chloë onze socialmediakanalen beheert, stijgt het aantal volgers elke week. Binnen onze organisatie omschrijven wij deze ontwikkeling als het Chloë-effect. We werken heel graag met haar samen!'"
~ Hester (Nursing Vlaanderen)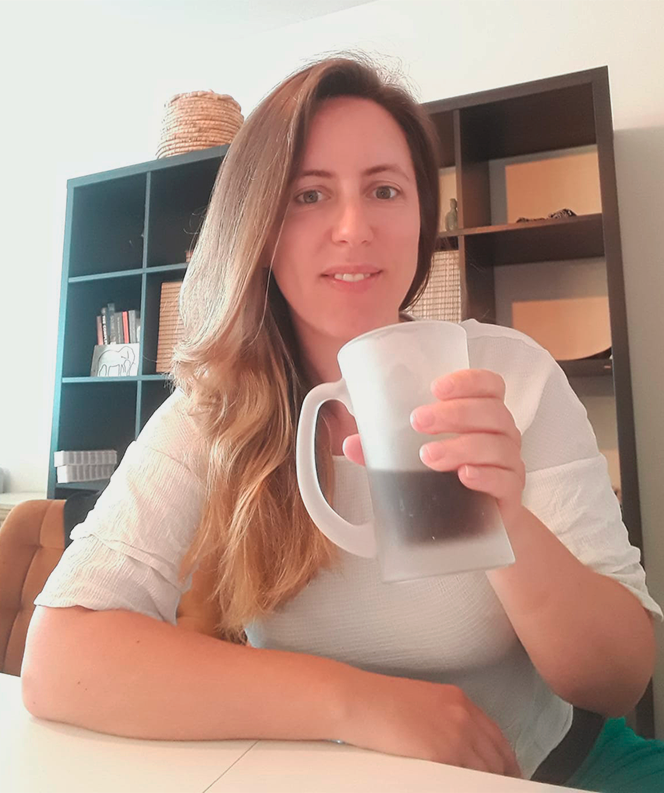 A bit more about me…
I am creative and smart. But so are all my competitors, right? 😜 So what makes me unique? Let me sum up my best qualities. I am:
Social and empathic. For me, connection and mutual understanding is very important. I like to exchange ideas and brainstorm. I believe this is the way to get the best results, as well as satisfaction for both parties.
Original. I love to think and work out of the box.
Value-oriented. I have a Master of Science and a Master of Arts. In addition, I regularly follow online and live courses, and have many years of professional experience. For me, value is king and money is just a means!
What about you? What makes you and/or your company unique? What are your dreams and challenges?
Book a free video call and we can talk about it!