Apple has done it three times, Starbucks four times, Google three times and Pepsi no less than eleven times. Yes, we are talking about rebranding, otherwise said: renewing your branding.
But why is this important? What is the advantage?
And what is rebranding? For some of you this might be the first question that needs answering.
What is rebranding?
Rebranding typically includes:
A new brand identity: a logo (possibly including a new company name), style elements, such as presented on social media banners, business cards, flyers, ads and more.
New content (elements): taglines, slogans, blogs, social media content and web pages, all written in the new tone of voice.
Actions. Say that one of your core values is sustainability, then you want to make sure that you implement this in your actions. E.g. you could start printing on recycled paper and make sure that waste and pollution are kept to a minimum.
These are the three main components of rebranding.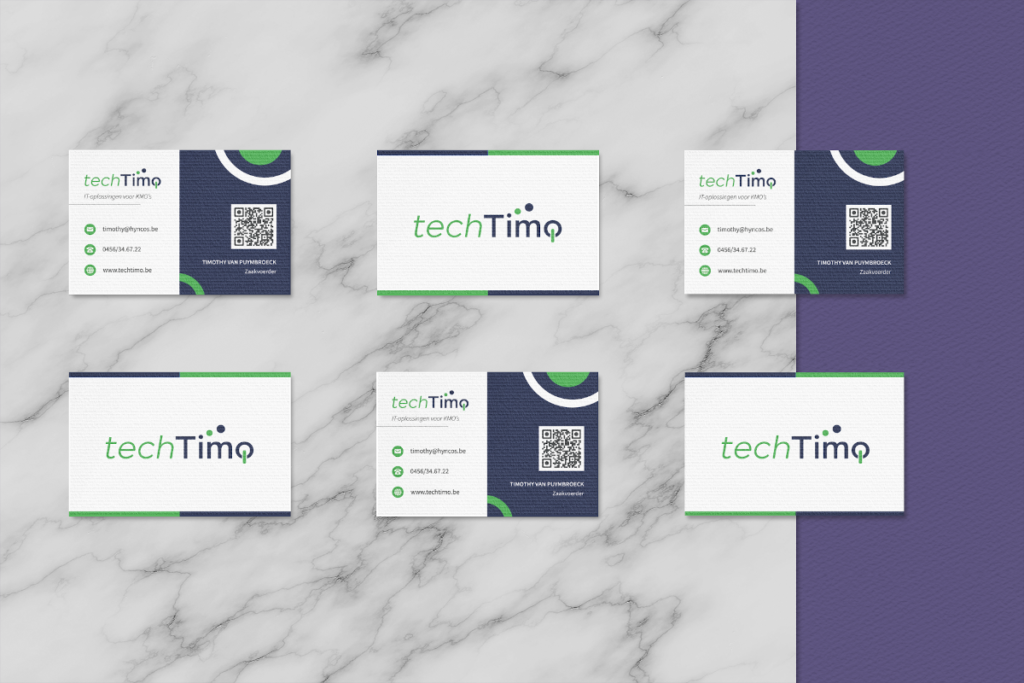 But let's get back to the main topic of this blog.
So, why should you go for rebranding?
1. Set yourself apart from your competitors
If you run a business, with an online component, the following will be no surprise for you. These days the competition is high, very high.
The average bounce rate of websites is about 40 to 55%. The bounce rate is the number of visitors that go to your website and leave it without taking action.
The main reason? In an online world that has so much to offer, people generally decide if they want to stick around in a split second.
Rebranding is an effective way to lower the bounce rate of your website.
An effective way to make sure people stay on your website and – for example – actually buy something or contact you – is working on your website's look and feel. And this starts with rebranding.
2. Share your new message with your (new) audience
If your business has been out there for a few years or decades, chances are rather high that some things have changed. Perhaps your message or approach has changed, your target audience, the countries you are active in… Or maybe you are selling other and new services or products.
If you want to communicate all of this effectively, you need to go for rebranding.
Some examples.
Expansion to other countries
Let's say that you have expanded your customer base to Wallonia, France, Germany and the Netherlands, while initially your company was only active in Flanders. In this case you cannot keep a Dutch business name, logo, content…, targeted at a (solely) Flemish audience.
Change of company values
In 2014 the telecom company Belgacom became Proximus. Proximus comes from the Latin word "close". With this name the company wanted to communicate that they want to be close to their customers, in other words, that the customer experience is their most important value.
This was reflected, not only in their new name, but also in their tone of voice, the new logo, web design, their activities and more.
3. Change sells
Indeed, whenever a big company changes their logo, the press jumps on it.
Some may hate your new logo, others may love it and others may not care. But remember, negative publicity is also publicity, at least in this case. In any case, with rebranding you can draw attention to your business once more.
Draw attention to your business (once more) via rebranding.
To be more specific, if you are a known brand your billboards, ads and other commercial assets will be talked about more and will draw more attention to them. Why? Simply because there is something different there. And people are always drawn to change.
To add to this, staying the same is simply BORING. People will more likely perceive your brand as trendy, growing and interesting when they notice you come up with something new or special.
So spice it up, because change sells!
4. Get rid of or change your bad reputation
An environmental scandal, a lawsuit or a high-placed manager or CEO that was corrupt, there are many things that can cause a bad reputation. Recovering from negative labeling is not easy. In some cases, it can even influence the sales numbers or results.
By rebranding you can lessen these negative associations to your company or even take them away. You can communicate your (new) positive values, your (new) why and your USPs. This will give you a chance to get rid of your bad reputation!
5. Work on (re)defining your niche
Niche building is a key marketing concept. In short, it means that you make your target audience as specific as possible, down to their hobbies, the music they listen to and the colours and images they like.
Why? Follow me for a bit.
Imagine the following situation. You are a woman in her twenties, living in the city and someone who cares about the environment. Say, you are looking for a nice new car. Suddenly you see an ad on Facebook that says 'Hey there! Do you find parking in the city difficult? Do you deeply care about the environment, but still want to have the freedom to travel and make trips? Then this car is just right for you!'
Now consider another ad that says 'This car is handy to drive with in the city, in the countryside or to go to work. Moreover, it is small and eco-friendly. Check the details now!'
Which ad will attract you? Indeed, the first one. Why? Because this ad is targeted at a niche, and you are in this niche.
In short, if your audience is '(nearly) everyone', nobody will be attracted by your visuals or content.
Rebranding includes (re)defining your niche, as well as other marketing elements. Afterwards, all this is integrated into the visuals, a fitting tone of voice, content and more. The goal is to attract your niche, and your niche only.
6. Make your logo (more) professional
What happens a lot is that startups contact a cheap, unprofessional designer or even make a logo themselves, simply because they don't want to spend too much money on it. But this is a big mistake, even for startups!
Here is why.
As you may or may not know, networking is a great way to find new clients. You meet other professionals and learn from them. In addition, you meet new potential clients or friends of potential clients.
But remember one thing: if you show up with unprofessional business cards or a horrible website there is no use in even attending network events.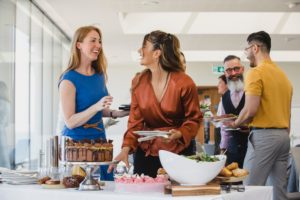 Networking is a great way to find new clients, at least if your visuals and content look great.
Why? As great as you and your company or story may sound, people will base their opinion about the professionality of your company on your website, the content, your logo, business cards, flyers, etc. Or in other words: on your branding.
7. Byebye old-fashioned
I have seen it too many times: logos that look like they were imported from the 90s or even 80s. Personally, I just can't understand how a self-respecting designer can make these kinds of logos.
Sigh…
But back to the point.
If your logo has been out there for a decade or so, I am sure it is high time to pimp it or even go for a new logo. Because times change, tastes change and what is trendy changes…
If you want to show your customers that your company is modern, on a technological and communication level, innovative, up-to-date and creative, then you need to rebrand every five to ten years.
If you have no idea if your logo still looks good, simply ask a designer! They will not charge you for this. Or better: if you ask me, I won't charge you for this.
Ready to go for rebranding? Contact me and we can chat about it in a free video call.